iView 의료용영상처리용장치소프트웨어

* 이 제품은 "의료기기"이며, "사용상의 주의사항"과 "사용방법"을 잘 읽고 사용하십시오.
광고심의필: 심의번호 2013-I10-01-0656
iView-Server™
- Support image acquistion manager.
- Support database manger.
- Support iView backup manager.
- Support DICOM modality worklit SCP.
- Support broker to lok OCS/HIS.RIS.
- Support storage and compression manager.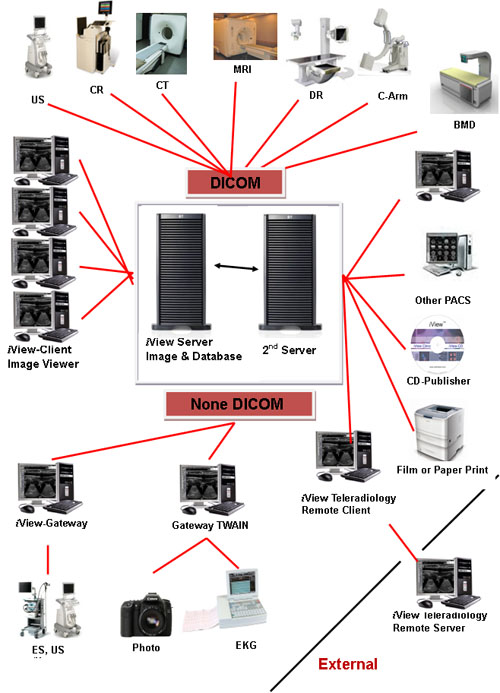 DICOM Network & Worklis
- Manage DICOM data by 'patient ID','patient name','sex','study data','modality'.'bodypart' in database..
- Support search and line-up of data.
- Provide DICOM send/receive for communication with PACS system.



iView (SCU) PACS System (SCP)
(SCP: Service Class Provider, SCU: Service Class User)